Whitney Jenkins, Ph.D.

(425) 298-7193 - wjenkins@wjpsychservices.com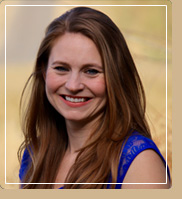 Dr. Whitney S. Jenkins is a licensed clinical psychologist, who earned her doctoral degree from Louisiana State University in Clinical Psychology, with an emphasis on child/pediatric psychology. She provides services to children and adolescents as well as young adults. Dr. Jenkins has specialized training in the treatment of a breadth of anxiety disorders, including exposure and response prevention for Obsessive Compulsive Disorder and Trauma-Focused Cognitive-Behavioral Therapy. While her approach is primarily cognitive-behavioral, she also utilizes a variety of other evidence-based interventions for additional presenting issues such as behavioral problems, adjustment issues, and low self-esteem. Along with providing individual therapy, Dr. Jenkins also works closely with families in providing education and behavior management strategies. She provides coaching for youth with executive skills deficits while consulting with parents and teachers on providing supplemental support systems. Psychological testing is also an interest of Dr. Jenkins. She conducts testing to evaluate specific learning disabilities, ADHD, autism spectrum disorder, emotional/psychiatric disorders, intellectual disability, Kindergarten readiness, and giftedness.
It is Dr. Jenkins' goal to provide individualized, yet evidence-based interventions that focus on a patient's strengths. She believes it is important to incorporate collaboration with parents, caregivers, and/or others pertinent to the patient's growth and development to create a consistent and supportive environment for those she works with.
Ph.D., Louisiana State University (2014)
M.A., Louisiana State University (2012)
B.S., Florida State University (2007)


Pre-doctoral Internship, University of Florida/Shands Hospital, Health Sciences Center
Post-doctoral Training, University of Florida, Medical Psychology
Psychologist, State of Washington, License # PY60761909
Psychologist, State of North Carolina, License #4908