Sommer McWhirter, LSWAIC, CMHS
(206) 629-2165 – sommer@cyftherapy.com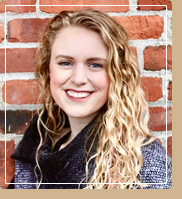 Sommer McWhirter is a Licensed Social Work Associate Independent Clinician (LSWAIC) and a Child Mental Health Specialist (CMHS) experienced in working with children and mental health in a variety of different programs, clinics, and schools. After earning her Bachelor of Social Work at the University of Portland and her Master of Social Work at the University of Washington, Sommer went on to complete certificate coursework in cognitive behavioral therapy (CBT) and trauma-focused cognitive behavioral therapy (TF-CBT) for children and adolescents. Currently, she is working towards becoming a Registered Play Therapist.

Sommer specializes in working with children who have symptoms of or who have been diagnosed with anxiety, depression, trauma, ADHD, and autism, as well as other neuro-diverse children. She also works with children who want to build social skills, improve behavioral or adjustment issues, address academic concerns and any other general distress.
All children and families come to therapy in a different space needing different tools and styles that are unique to the family. Therefore, Sommer believes in meeting every child and family where they are in that moment of their life in order to reach their goals. Sommer will utilize both the child and family's strengths to further develop skills, reduce symptoms, and help build a strong foundation for a bright future.