Kristine Ponten, M.Ed., BCBA
(206) 288-9635 – kristine@foundationsforel.com
Foundations for Early Learning LLC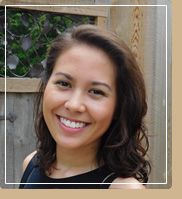 Kristine Ponten is a Board Certified Behavior Analyst licensed in Washington State, who completed her Masters in Special Education: Applied Behavior Analysis at the University of Washington. She has worked with children with a variety of needs and diagnoses including Autism, ADHD, Dyslexia, Dyscalculia, Dysgraphia, and Specific Learning Disabilities. She has provided services in school, community, University, home, and clinic settings both in the Seattle area and in Knoxville, TN. She has been trained in Precision Teaching, which is a data-driven methodology of teaching rooted in Applied Behavior Analysis. She provides Precision Teaching services to children ages 4-15 in the areas of math, reading, and writing. Additionally, she provides ABA Therapy services and parent training to children ages 2-6 utilizing evidence-based practices. She is also available to provide Functional Behavior Assessments and develop Behavior Intervention Plans if needed.
ABOUT APPLIED BEHAVIOR ANALYSIS (ABA)
Behavior Analysis is an evidence-based and scientific approach to understanding behavior. Applied Behavior Analysis (ABA) is the application of behavior analytic principles to adjust socially significant behaviors. Specifically, it is utilized to enhance socially significant positive behaviors and decrease socially significant challenging behaviors. Behaviors of social significance refer to behaviors that directly impact an individual's quality of life.
The Center for Child Development is proud to provide ABA Therapy services. Our programs typically consist of one-on-one therapy that is individualized to your child's specific needs and interests. Sessions begin with an initial intake interview and assessment. During the intake interview, we will discuss your child's specific needs, abilities, and medical history. This will be followed by an initial assessment, which may include a Functional Behavior Assessment (FBA), Assessment of Basic Learning and Language Skills-Revised (ABLLS-R), or Verbal Behavior Milestones Assessment and Placement Program (VB-MAPP). Program goals and a treatment plan is then created, and are monitored to ensure progress throughout ABA therapy. ABA Therapy sessions typically target acquisition of skills related to academics, communication/verbal behavior, daily living, social interaction, and classroom readiness – all individualized to your child.

M.Ed., Special Education: Applied Behavior Analysis, University of Washington
B.A., University of Washington
Licensed Behavior Analyst (BA60802424) - ACTIVE